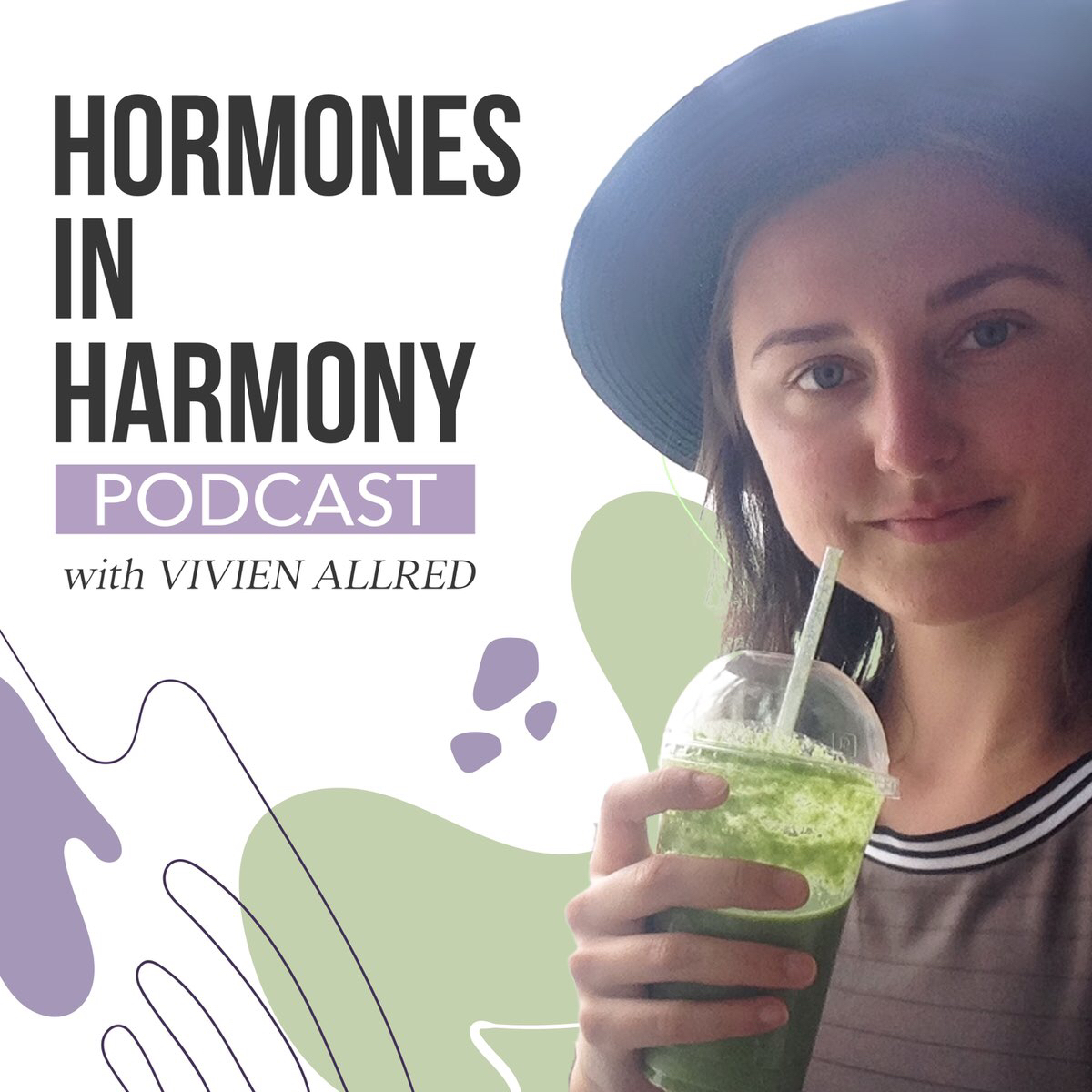 JENN MALECHA
Jenn Malecha supports busy, health-mind professionals in taking back control of their health by giving them access to the right lab tests and resources so they can find the missing pieces of their health puzzle, actually fix what is wrong and get back to feeling like themselves again.
Using over a decade of personal training experience, training in Functional Diagnostic Nutrition and Transformational Coaching, she creates personalized health-rebuilding programs for clients that are realistic and sustainable for long-lasting results, and that empower clients to be the boss of their own health.
If you're ready to look at the "big picture" of your health (not just one disconnected piece at a time), to embrace healthy as a way of being, and to stop settling for anything less than you deserve when it comes to your health and happiness then Jenn is exactly who you've been looking for!
We discuss:
Jenn's personal health journey & struggles with hormonal imbalances
Her favourite functional lab tests & how they could benefit you
Why macro balancing, gentle exercise, sleep & slowing down are KEY for hormone health
Thyroid testing & why just checking 'TSH' isn't enough
Mentioned:
Functional Diagnostic Nutrition 
https://www.functionaldiagnosticnutrition.com/enroll-now/
Functional Lab Tests:
- DUTCH Test
- GI Map Stool Test
- HTMA Test
Jenn's Website
https://wholistichealthboss.com
Jenn's Instagram
https://www.instagram.com/wholistichealthboss/
Jenn's Facebook
https://www.facebook.com/wholistichealthboss
--------
MY LINKS:
Try my favourite ORGANO KING coffee - https://vivanaturalhealth.myorganogold.com/gb-en/
Grab my favourite BluBlox glasses - https://bit.ly/2UXkNqT
--------
Got a podcast question? Send you emails to hormonesinharmony@gmail.com 
Enjoyed this episode? Leave me a rating and review so that I can share this podcast with more women
Want more from me? You can find me online…
Website
www.vivanaturalhealth.co.uk
Instagram
www.instagram.com/vivanaturalhealth
Facebook
www.facebook.com/vivanaturalhealth
Email
enquiries@vivanaturalhealth.co.uk
Tune in now on iTunes, Spotify, my website or watch on Youtube (Viva Natural Health)
If you are enjoying the podcast, please leave me a rating and review, as this helps me to reach more women and continue to interview awesome guests!
Make sure you hit subscribe so that you never miss an episode!