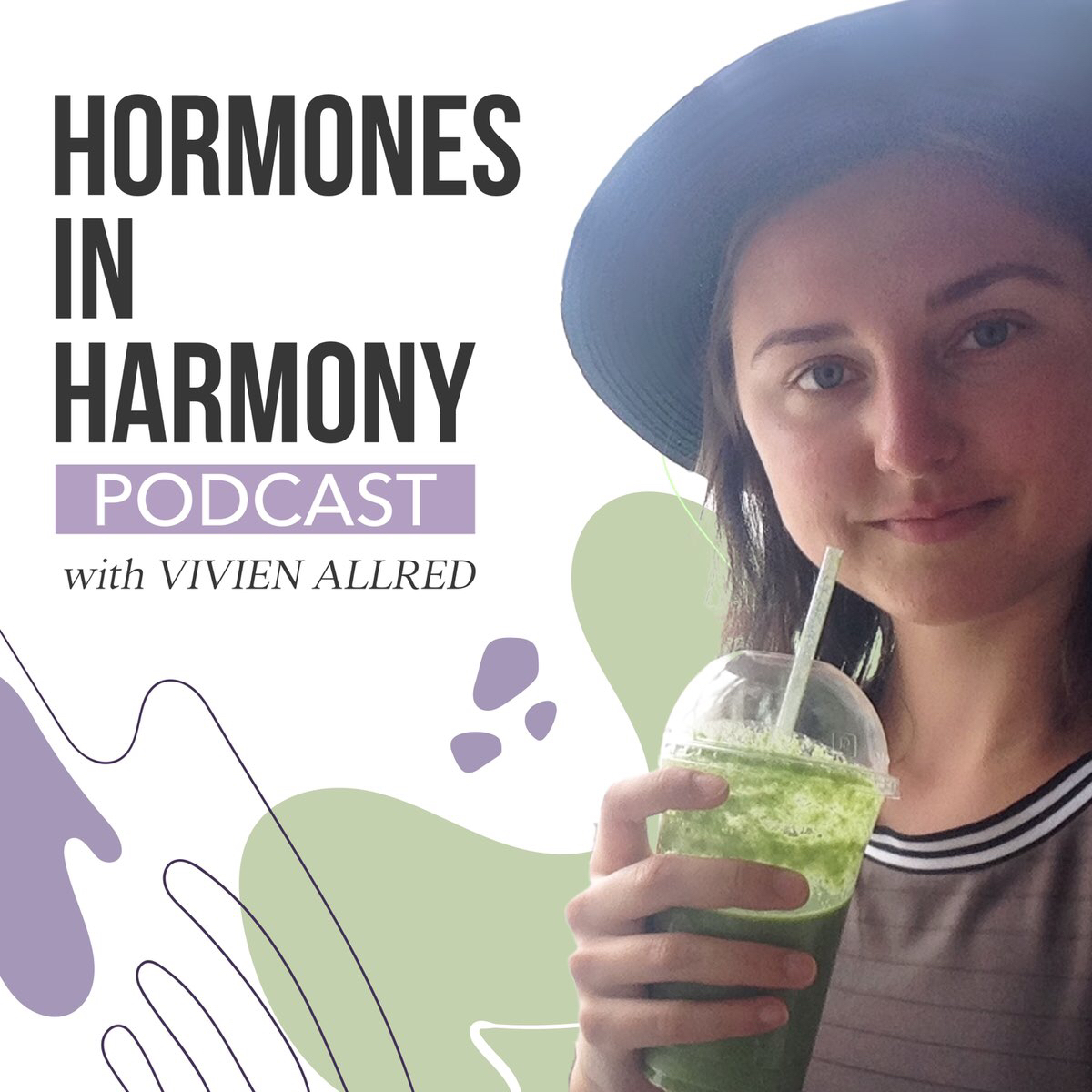 Kaely McDevitt is a Registered Dietitian specializing in women's health. She owns a virtual private practice where she and her team help their clients overcome hormone and digestive issues through personalized nutrition. Having experienced the pitfalls of a conventional approach to women's health first hand, Kaely is passionate about empowering women to take the driver's seat over their health and wellbeing. 
Instagram: @kaelyrd
Web: www.kaelyrd.com
We discuss:
Kaely's health journey
Side effects of birth control & what it's actually doing to our hormones
What a healthy menstrual cycle & period looks like
Factors that influence ovulation & progesterone production
Benefits of progesterone
How to test & body signs of ovulation - (cervical mucus, cervix position, BBT)
Specific nutrients important for egg health & progesterone 
Kaely's thoughts on bio-identical progesterone
Mentioned:
Episode #29 Fertility Awareness Method with Lisa Hendrickson-Jack 
https://podcasts.apple.com/gb/podcast/hormones-in-harmony/id1449574387?i=1000446132194
Books
Taking Charge of Your Fertility 
https://www.tcoyf.com/taking-charge-of-your-fertility/
Period Repair Manual
https://larabriden.com/period-repair-manual/
Daysy App
https://daysy.me
DUTCH Complete
https://dutchtest.com/info-dutch-complete/
DUTCH Cycle Mapping
https://dutchtest.com/info-cycle-mapping/
Fertility Friday 
https://www.instagram.com/fertilityfriday/
-------
MY LINKS:
Try my favourite ORGANO KING coffee
Grab my favourite BluBlox glasses
Buy Queen of the Thrones CASTOR OIL PACK with 10% discount using code HORMONES10
-------
Got a podcast question? Send you emails to hormonesinharmony@gmail.com 
Enjoyed this episode? Leave me a rating and review so that I can share this podcast with more women
Want more from me? You can find me online…
Website
www.vivanaturalhealth.co.uk
Instagram
www.instagram.com/vivanaturalhealth
Facebook
www.facebook.com/vivanaturalhealth
Email
enquiries@vivanaturalhealth.co.uk
Tune in now on iTunes, Spotify, my website or watch on Youtube (Viva Natural Health)
If you are enjoying the podcast, please leave me a rating and review, as this helps me to reach more women and continue to interview awesome guests!
Make sure you hit subscribe so that you never miss an episode!