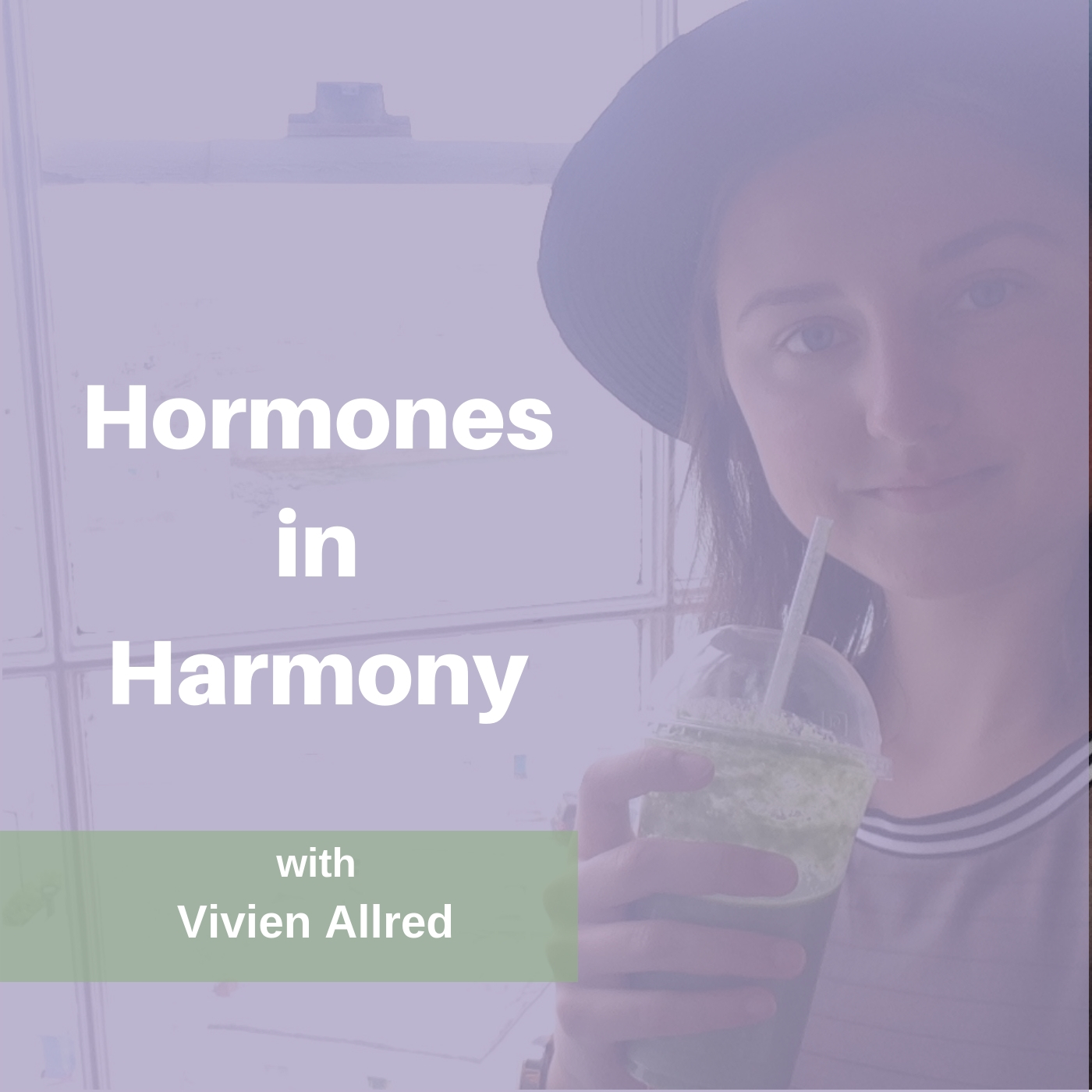 After turning her own life around, Cassie guides others to unleash their potential, authenticity and power through astrology, yoga, meditation & energy healing. She believes that everyone can transform their life through these tools and is passionate about healing from the inside out so that everyone can live with more pleasure, joy and freedom. You can get her free chakra healing guide, free blogs and her services at cassieaurora.com or her podcast Modern Goddess.
www.instagram.com/iamcassieaurora
https://moderngoddess.podbean.com
--------
We Discuss:
Cassie's hormonal health journey with PMS, thyroid and fertility symptoms.
The testing we did and her protocol
Cassie's experience with pregnancy and the things to expect that people don't tell you.
What its like being pregnant during Covid-19
Boy/Girl predictions
--------
Mentioned:
Cassie's 6 week Astrology course
https://www.cassieaurora.com/astrologymadesimple
--------
Got a podcast question? Send you emails to hormonesinharmony@gmail.com
Enjoyed this episode? Leave me a rating and review so that I can share this podcast with more women
Want more from me? You can find me online...
Website www.vivanaturalhealth.co.uk
Instagram www.instagram.com/vivanaturalhealth
Facebook www.facebook.com/vivanaturalhealth
Email enquiries@vivanaturalhealth.co.uk
Tune in now on iTunes, Spotify, my website or watch on Youtube (Viva Natural Health)
If you are enjoying the podcast, please leave me a rating and review, as this helps me to reach more women and continue to interview awesome guests!
Make sure you hit subscribe so that you never miss an episode!